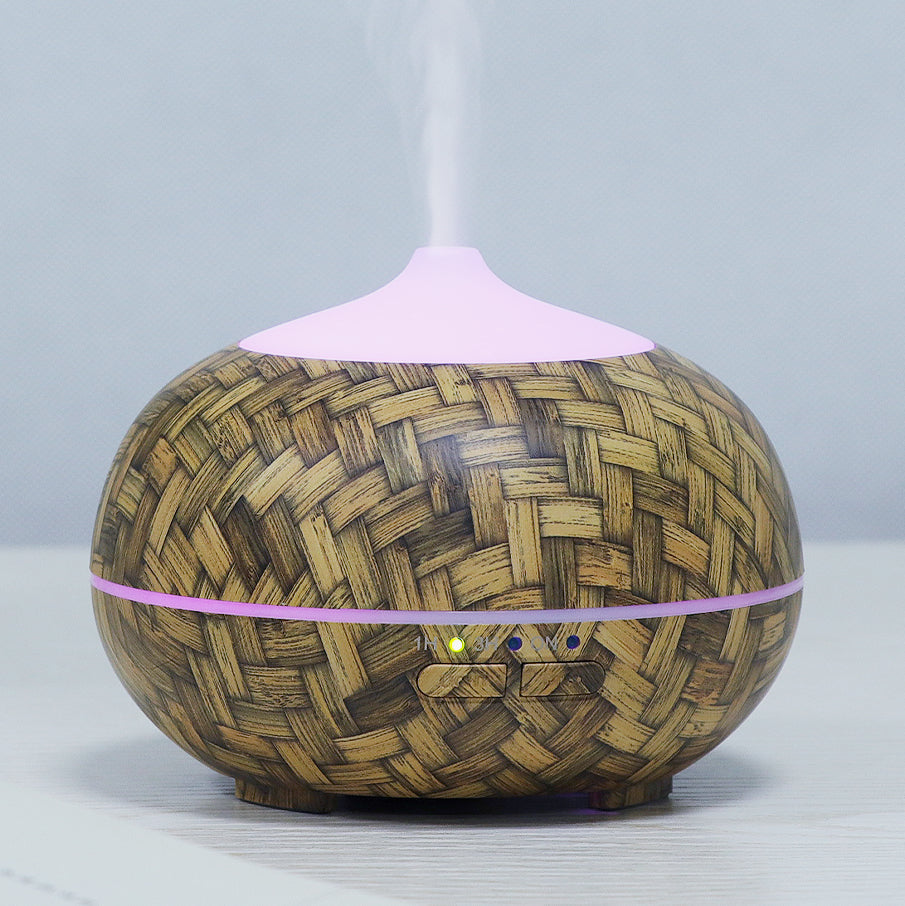 Shohan SR03 Aroma Diffuser & Humidifier with Colour Changing Light. 5 Hours.
Shohan® SR03 is an small electric ultrasonic diffuser and humidifier which converts water and any added drops of essential / fragrance oil (not included) into a cool fine mist using advanced ultrasonic technology.

With its light wood effect print, this diffuser will beautifully decorate any Bedroom, Lounge, Hallway, Office or Spa. 

Mini Humidifier
— Shohan SR diffuser moistens and refreshes the air which helps reduce dryness in the eyes, throat and skin. It is also known to provide relief for cough and colds.
Air Cleaner
- The ultrasonic technology charges the mist with negative ions known to clear dust, pollen, pet dander, cigarette smoke, certain odours, etc from the air. This cleaner air benefits our respiratory system and general well being. E.g helps ease breathing, relaxing, sleep better, etc.
Aromatherapy
– Enjoy Aromatherapy experience by adding a few drops of pure essential oil (not included) to create a soothing and therapeutic atmosphere. Can also be used as an air freshener. There are NO heating elements in this ultrasonic diffuser making it safer and helps the essential oil retain all its good properties known to contribute to our well being.
Colour Changing LED Night Light— The colour changing LED night light creates a wonderful tranquil ambience to enjoy. It provides an additional option to enhance the atmosphere and mood.


Water Tank size: 150ml. Runs approx. 5 hours between water top ups. 

Designed to automatically switch off when water runs out completely.

Light can be fixed to one colour.

Timer:  1 hour, 3 hours or Continuous mode (automatically switches off when water runs out).
Shohan SR Diffuser Dimensions: 125mm(D) x 95mm(H)

Includes wall Adaptor and Manual in English.
---
---
More from this collection